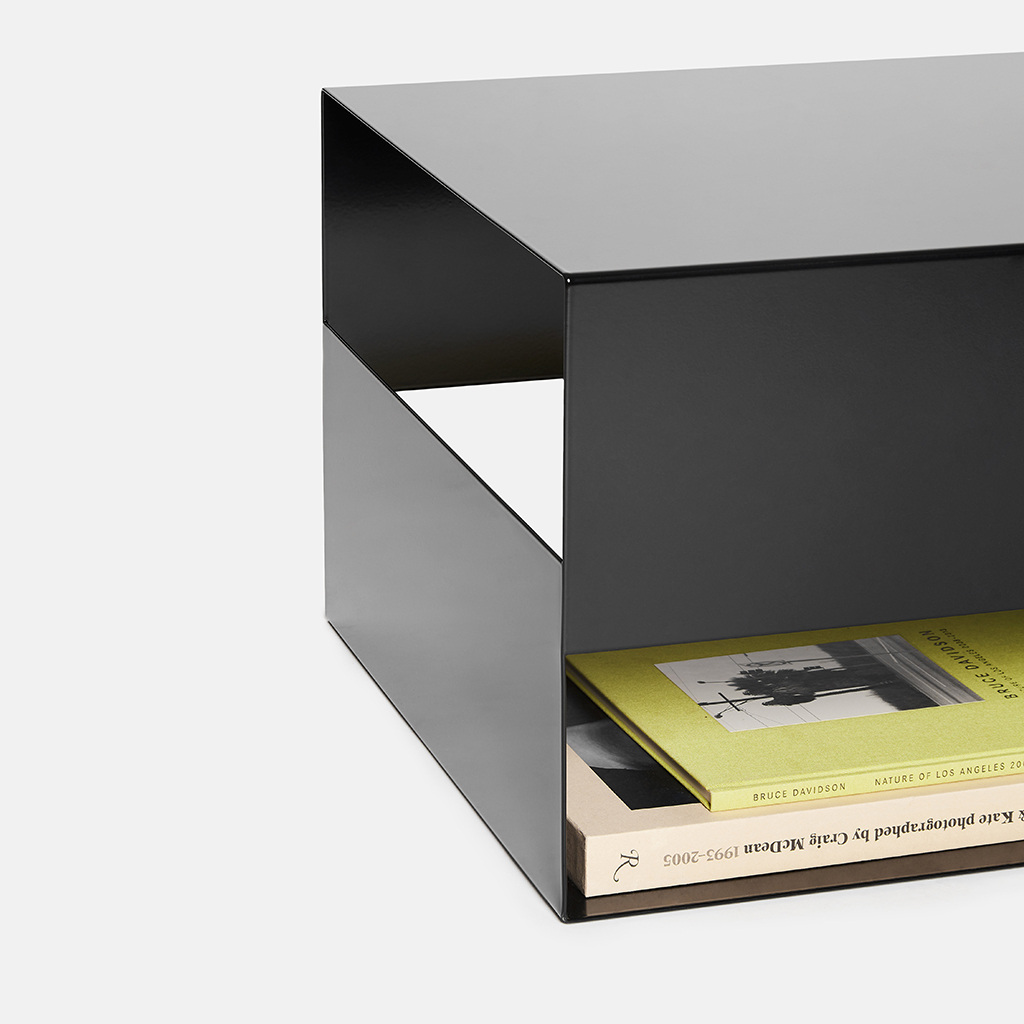 Coffee Table

The quality of this slim steel coffee table reveals itself through an exciting play of lines, surfaces and the quality of the material in combination with light. As beautiful as it is useful.

Material: Lasercut and folded in steel, finished in a matt powder coat.
Dimensions: 50x50x35 cm.
Color: Jet black.