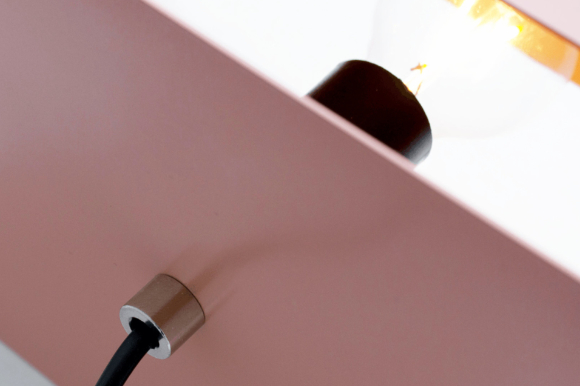 Desk Light
In the spirit of minimal mid century lamp classics we produced this simple yet effective 2-piece desk light, spreading out it's light in two directions, adding a warm glow to your interior. "Business in the front, party in the back". Only suitable for European electricity network.

Material: Lasercut and folded in steel, finished
in a matt powder coat.
Dimensions: 22x12x15 cm. 
Color: Cream white, Pebble grey, Honey yellow
or Jet black.